Tokens that can't be exchanged for other tokens are called non-fungible tokens (NFTs), and they're digital assets that can stand in for virtual-world or digital assets with a blockchain-backed proof of ownership. For years, artists have been at the mercy of pirates and middlemen; now, however, it is simple to verify the legitimacy of a work of art, a certificate, a piece of music, and so on.
It is expected that NFTs will play a significant role in the transition from Web2 to Web3, particularly in the growth of the metaverse, where they will be used to establish one's virtual identity, property rights, and so on. In this article, we'll cover the basics of creating an NFT quickly and easily. If you know how to code, you can use this link to create and use your own NFT smart contract.
Types Of NFTs You Can Make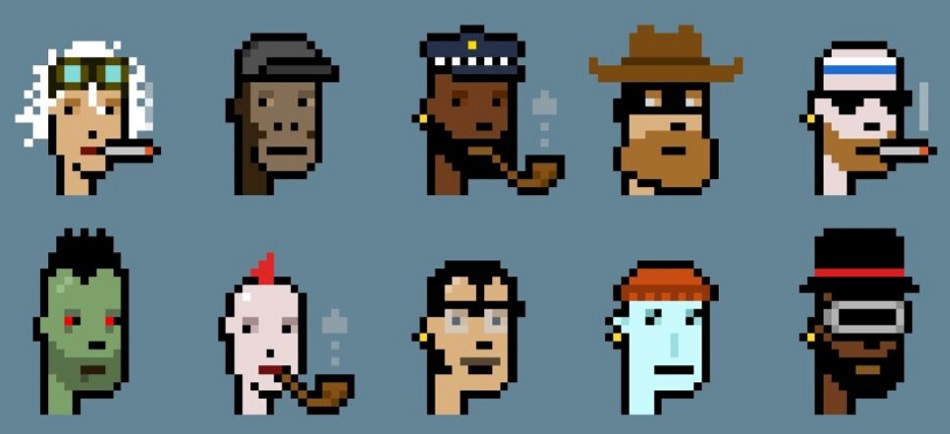 The non-fungible token (NFT) marketplace is broken down into eight distinct sub-industries by Coingecko: art, music, collectibles, gaming, sports, metaverse, utility, and finance. You are free to centre your NFT project on any one of the aforementioned general subject areas, depending on your area of expertise.
Pick A Blockchain To Mint Your NFT
The blockchain network you choose to mint your NFTs on will be the technology your users engage with. The price tag, practicality, and longevity of the tech's support are all factors to think about.
You should also think about the minting commissions and who will be responsible for paying them. However, there are currently many protocols that enable users to mint NFTs. Ethereum, Solana, Polygon, Cardano, Binance Smart Chain, Tezos, WAX, EOS, Avalanche, Terra, Flow, Polkadot, and Algorand are a some of the more well-known alternatives.
How To Create An NFT On A Marketplace
You'll need to go to a marketplace where you can sell digital works you've created in order to make NFTs. The industry's meteoric rise means that consumers now have several viable options. Let's have a look at how to make NFTs on several exchanges below.
How To Create An NFT On Opensea
Over 80% of the NFT market is held by Opensea, making it the dominant marketplace. This platform is ideal for minting your first NFT because it accommodates NFTs in any industry, including the visual arts, musical compositions, photographic works, numismatics, sports, virtual games, and more.
You can also mint using Ethereum, Polygon, Solana, and Klatyn. More crucially, it supports more than 150 different digital currencies.
You can begin using the system immediately by going to its website and selecting the create button.
Afterwards, you can start using any of the accessible wallets by linking to them. You can make one if you don't already have it. Please continue if you agree to the terms of service.
You'll be directed to the NFT item creation page, where you can name and describe an item you've uploaded, be it a picture, video, audio file, or 3D model.
After you have completed the mandatory information above, you will be able to further personalise your NFT by adding properties, levels, and statistics, as well as adding it to an existing collection. Unlockable content can also be included.
An opportunity to specify the network to mint the NFT on appears at the conclusion. Typically, Ethereum is used, but other options include Polygon, Klaytn, and Solana.
The final step is to hit the "create" button.
How To Create An NFT On Rarible
Another Ethereum-based marketplace for digital collectibles including images, video games, and memes. If you want to make your goods or services publicly tradable, this platform will help you do it, since it bills itself as a community-focused NFT marketplace.
In order to mint your first NFT on Rarible, you must first decide which network you will use. Ethereum, Solana, Flow, and Polygon are the four currently supported cryptocurrencies. Remember that minting fees will vary between networks.
To connect your wallet, select your method of choice by clicking the "connect wallet" button.
Upon completion of account creation, you will be able to get email alerts whenever your NFT is purchased or offered for sale. Be sure to check the box indicating that you accept the terms of service before clicking "Finish sign-up".
Follow the prompts to the right and click "Create" in the menu bar. Then, you'll need to decide whether your network will be single or multi-hop.
You can now submit your file, which can be in PNG, GIF, WEBP, MP4, or MP3 format. Keep the file size down to less than 100 MB.
You can make your NFT more discoverable by adding it to a collection, or you can use the predetermined RARI collection.
Then, write a convincing description of your artwork that will make it enticing to consumers and give it a catchy title.
Selecting the type of sale is the next step. One of three options is available here: a set price, an open auction, or a timed auction.
Then, decide how much of a cut you want to take from each resale.
You have the option of including locked content, such as hidden links, vectors, files, and more.
Finally, if you want to avoid paying for petrol, you can do so by enabling free minting.
Once you've finished the preceding stages, you can finally give life to your NFT by selecting "Create item." Next, use your wallet to verify the trade, and the NFT will appear on Rarible. 
How To Create An NFT On Binance
Binance is a frontrunner in the cryptocurrency exchange space, and it has expanded its services over the years to include a wide range of crypto-related activities. NFT creation and trading are the most recent additions to their already extensive array of services.
First, register on the website. Verify your account by submitting ID/passport and facial scanning. After verifying the account, click "Create" in NFT.
You need 5 followers to mint your NFT. You must gather followers on social media before proceeding.
Next, approve an NFT collection. Click "Create" on Binance NFT Marketplace's homepage to access the minting page. "+ Collection" Ensure your spot wallet has enough BNB or ETH to cover fees.
You'll be sent to a page to establish a collection, where you'll add the name, description, category, logo image, banner image, network (BNB Smart Chain or Ethereum), and token symbol. Optionally, provide the smart contract owner's address. Binding a wallet to a collection is required to claim ownership in DeFi markets.
To bind a wallet, copy and paste the wallet address, then click "Add a Wallet." You'll go to "Connect Wallet".
Select your wallet's network and click "confirm." BNB Smart Chain (BSC) or Ethereum are options (ETH). Connect your wallet. MetaMask or WalletConnect.
Read and accept Binance's NFT minting guidelines and terms of service, then click "Create." Click "Continue"
By creating the collection, you will get an independent, smart contract deployed for you, which might take a while to execute. Once everything is set up, you will receive an email notification. Now you are all set to mint your NFTs on Binance.
To make a new listing in the NFT marketplace, go to the main page and click "Create."
Please review the agreement terms before proceeding.
When you click the button, you'll be directed to a minting page where you can give your NFT a name, description, network, choose the collection it belongs to, and add properties.
After you enter your information, the approximate minting cost will be displayed. Please review the minting guidelines and then proceed to click "Create."
If the file does not violate the guidelines for the platform, it will be uploaded after review. To preview an item for sale, simply click "view."
Conclusion
By no means is this a complete list. There are numerous other platforms available for the production and distribution of digital works of art. If you're technically savvy, you can build and deploy your own code for an NFT, but if not, you may choose one of the simplified protocols mentioned above and bring your NFT to life in a matter of minutes.